Many of you likely remember Holly of HeyHeyHolls fame, and I have good news for you. She's back! I managed to coerce her into a visit to me and Frankie (I bribed her with wine and pony rides, it worked like a charm), and then managed to coerce her into a guest post. Y'all should absolutely go add her new site Marescara to your feed as she forays into eventing with her new lease.
Without further ado, I present: horse shows, as told by toddlers in tiaras and a couple of real housewives.
~~~~~~~~~~~~~~~~~~~~~~~~~~~~~
Stemming from a running conversation Olivia and I have been having, I decided it was more than time to just turn this into a post. Consequently, I present to you…
When I have to put my horse on a diet because he keeps taking his grazing muzzle off
I guess I'll go braid and clip my fat horse for this show
Getting ready to show and realizing I have no idea what I'm doing
The real reason I horse show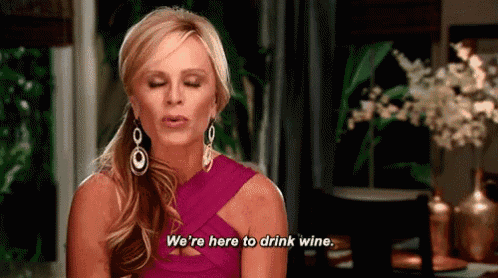 So I try to ask for nice dressage work during our test and instead I get
After dressage, I go to get my horse out of his stall and instead, he's laying down
But then my horse realizes it's time to go run cross-country
I ask for a distance and my horse blatantly ignores me
My trainer and barnmates watching my rounds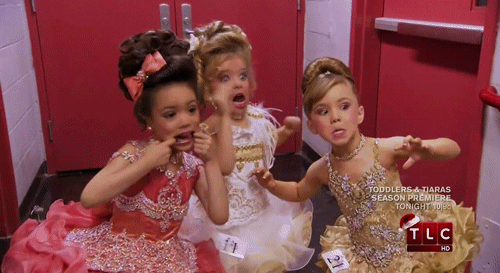 If you cut me off in the warm up and don't apologize First jump, check. Second jump is… where?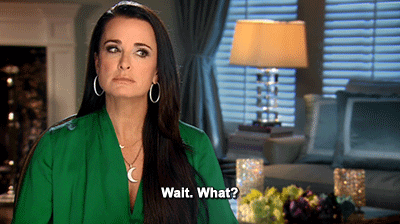 My trainer when I pick and pull and fidget to the base, AGAIN
My horse when I pick and pull and fidget to the base, AGAIN
Come out of the ring and didn't fall off or go off course!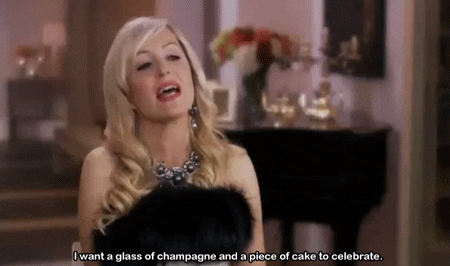 ~~~~~~~~~~~~~~~~~~~~~~
And just because I think this is hysterical, here's Holly making Frankie look like a giant. Or maybe Frankie just makes Holly look like a child. Or maybe it's a little bit of both. Either way:
Make sure you chime in to Marescara for more fun posts from Holly!